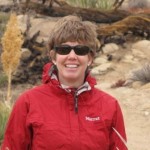 A guest post by Leigh McAdam
I have an ongoing love affair with the red rock country of Utah. One of my favourite spots is Arches National Park, just 5 miles outside the town of Moab, Utah. It offers a landscape of otherworldly red rock formations and over 2000 natural sandstone arches. Fortunately, many are easily accessible on a large number of hiking trails. The question is where do you start hiking with so many possibilities?
Hiking the Arches
I prefer to start at the furthest point and work my way back towards the Visitor Center. That way, you have less distance to drive if you want to return in the evening for a short hike. Two days would allow you to hike all the trails – especially when you consider that 8 of the trails are a mile or less in length.
Continue reading A Day Of Hiking The Arches