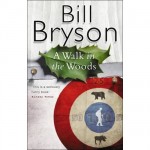 Well, thanks to everyone who participated in my little contest, and thanks to all of you for your ideas and comments. I have learned a lot about travel books while reading your entries, and some of your suggestions have actually made me quite curious. I will surely pick up one or two of those!
But no matter how many deserving entries there were, only one of you can get my spare copy of Bill Bryson's A Walk in
Continue reading We've Got A Winner!